Issues resulting from late-occurring and persistent human metabolites
Issues in metabolite identification in dossiers submitted to the regulatory authorities are still encountered, including deficiencies in characterisation of metabolites at the initial evaluation stage. An excellent presentation by Anita Andersson at the 2021 DMDG Biotransformation Workshop highlighted this, and exemplified issues encountered with a number of drugs.
The main route of metabolism of Opicapone, an adjunct therapy for the treatment of Parkinson's disease which works by blocking catechol-O-methyltransferase, is via sulfation and reduction. However, the appearance of a late-occurring and persistent human metabolite was not captured in the original work. This metabolite is believed to be a secondary metabolite generated from the main sulphated metabolite through hydroxylation.
The advice given is that the period of collection of plasma samples for metabolite profiling should be over a long enough time interval in the study to allow the required characterization of the radioactivity in plasma, considering any late appearing or persistent metabolites.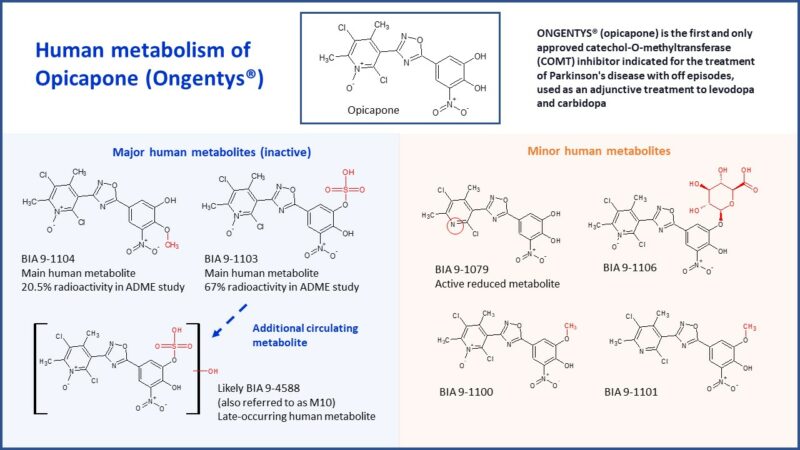 Source
Anita Andersson, DMDG workshop presentation, January 2021
Relevant reading
Coppola, P., Andersson, A. and Cole, S. (2019), The Importance of the Human Mass Balance Study in Regulatory Submissions. CPT Pharmacometrics Syst. Pharmacol., 8: 792-804. https://doi.org/10.1002/psp4.12466