Late Stage Functionalisation
Generation of fluorinated derivatives of four drugs
Four drug compounds were subjected to 3 different late-stage defluorination conditions and fluorinated derivatives isolated and identified by NMR spectroscopy.
Two of these drugs (ezetimibe and rapamycin) already contain a hydroxyl group. The other two compounds are human metabolites of drugs mediated by cytochrome P450 metabolism (ruxolitinib via CYP3A4 and risperidone via CYP2D6). The hydroxylated metabolite of ruxolitinib was first generated using PolyCYPs enzymes, and paliperidone by chemical oxidation. In each case a fluorinated derivative could be made, purified and the structure confirmed.
The process of fluorination is an SN2 reaction so the stereochemistry is inverted. To access and test both enantiomers, a ketone derivative can be reduced enantioselectively and then converted into the enantiomerically pure fluorides.
Introducing oxygen into a drug candidate late in the optimisation process has several applications including exploration of SAR (structure-activity relationships) and the ability to access derivatives that may possess superior properties such as improved metabolic stability and LLE (ligand-lipophilicity efficiency). Biocatalysis can provide access to chemical space in a complementary manner to chemical synthesis and provide a "one-experiment" solution to accessing multiple derivatives in parallel. This poster illustrates the application of a new biocatalysis kit, PolyCYPs®, to enable parallel synthesis of hydroxylated derivatives of drugs.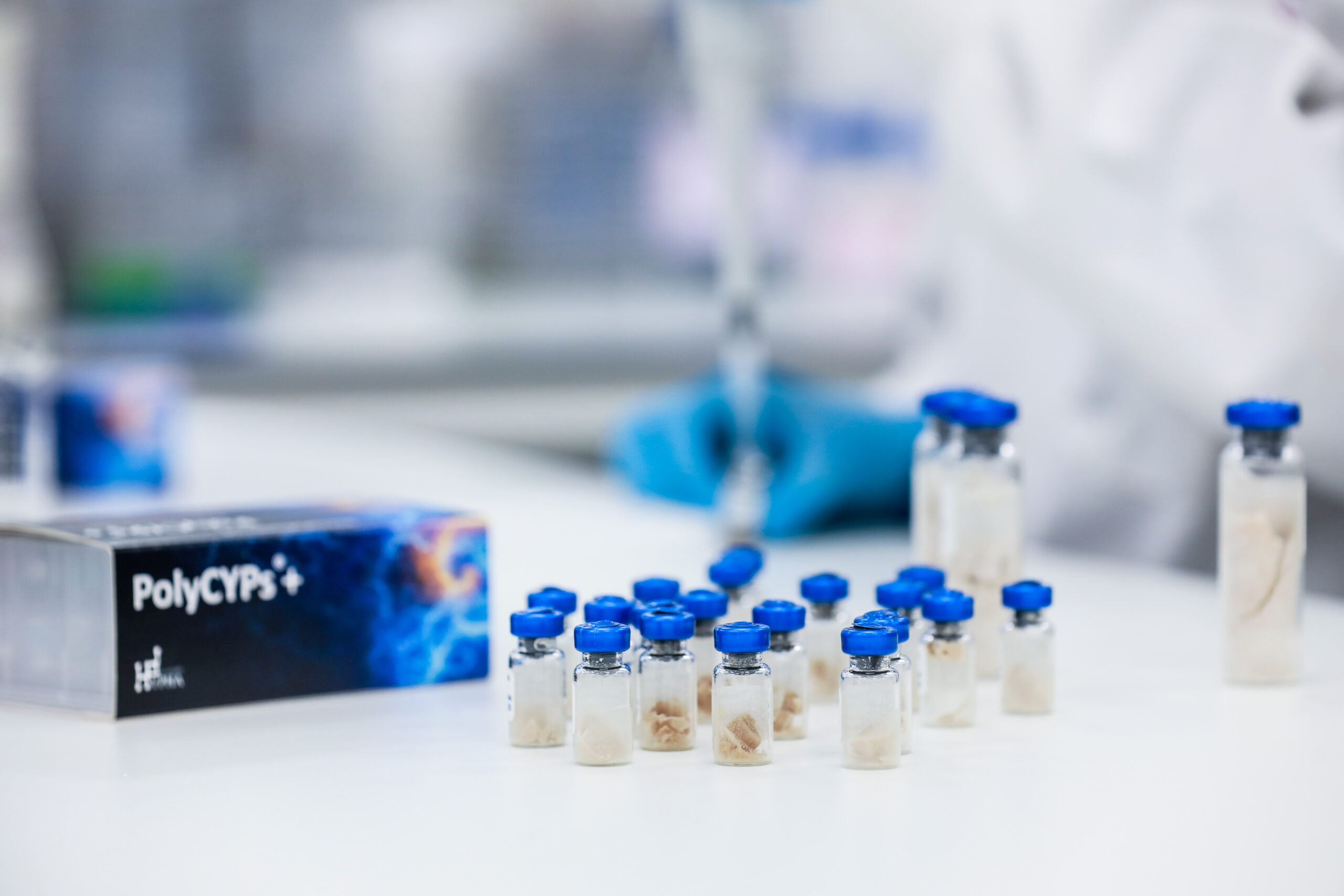 A cell-free kit of cytochrome P450 enzymes and ferredoxin/ferredoxin reductase redox partners, termed PolyCYPs®, is being developed for generating scalable quantities of oxidised metabolites. P450 cytochromes in the kit have been derived from some of Hypha's most talented biotransforming bacteria and are capable of generating human and other mammalian metabolites of drug compounds.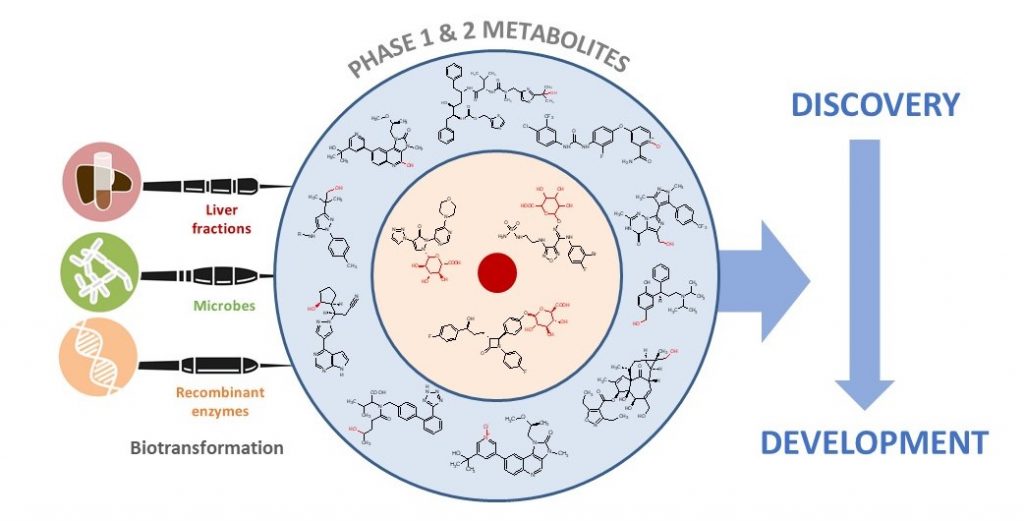 In this paper, authors from Hypha and Incyte Corporation discuss the impact and application of biotransformation of drugs by mammalian systems, microorganisms, and recombinant enzymes, covering active and reactive metabolites, the impact of the gut microbiome on metabolism, and how insights gained from biotransformation studies can influence drug design.
Find out about our related services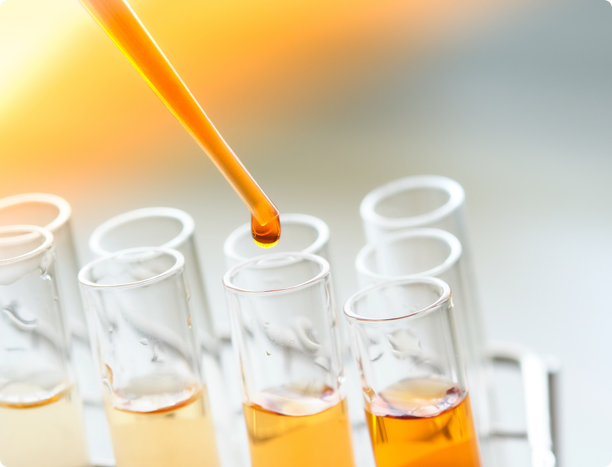 The services conducted by Hypha allowed Alkermes to enhance our late stage functionalization efforts to rapidly expand our SAR understanding inside projects. In particular, the PolarExplorer work allowed facile generation of hydroxylated compounds possessing a complex molecular core. We look forward to engaging Hypha in the future because their team is professional, and their services complement our internal synthetic efforts for delivering new molecules.
Brian Aquila, Director of Medicinal Chemistry
Ready to begin? Our scientists are available to talk through your requirements
Hypha Discovery is a UK-based CRO supporting pharmaceutical and agrochemical companies worldwide through the production of metabolites and new derivatives of drugs and agrochemicals in discovery and development.