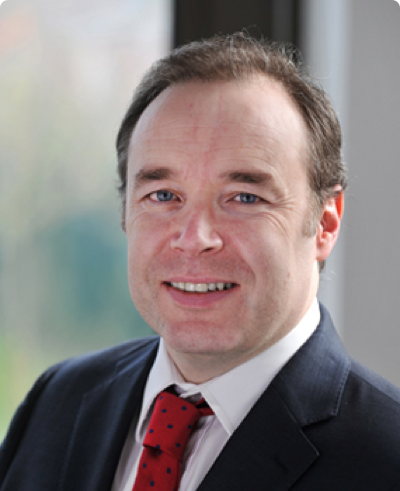 Hypha's management team is led by Chief Executive Officer and founder Liam Evans, who developed the company's proprietary fermentation technology. He has over 30 years' experience of natural products discovery, including industrial agrochemical and pharmaceutical discovery with Syngenta and Xenova.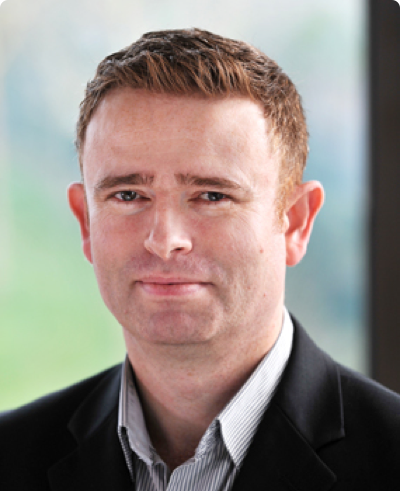 Chief Scientific Officer and Client Project Director
Co-founder and an expert in natural product discovery process design and purification chemistry, Jon's role as CSO involves overseeing the delivery of Hypha's contract research services and management of new product development. He has over 25 years' experience of natural products drug discovery and biotransformation, including previous positions at GSK and Cubist Pharmaceuticals.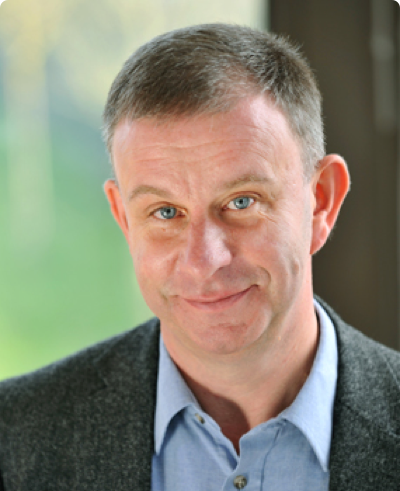 Steve Wrigley PhD CChem FRSC
Stephen Wrigley has over 30 years' experience of industrial natural products discovery and microbial biotechnology R&D. After obtaining BSc and PhD degrees in chemistry from Imperial College, London, he started his career with Glaxo Group Research Ltd., He subsequently held senior positions with Xenova and Terragen Discovery and was UK Research Director at Cubist Pharmaceuticals and CEO of Recombinogen. Steve manages Hypha's collaborative and proprietary discovery programmes and leads the structure elucidation capability at Hypha.
Financial Controller Gillian Charles qualified as a Chartered Accountant with Deloitte & Touche, after gaining a PhD in molecular genetics from University College, London. She has held senior financial positions with Xenova, Terragen Discovery and Cubist Pharmaceuticals.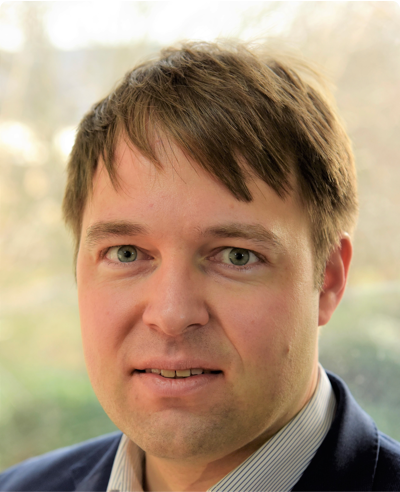 Head of Business Development and Global Collaboration
Frank's experience spans both business development and the biosciences. Following a role in the Research team at Hypha he re-joined the company after completion of his Masters degree in International Commerce at Korea University and an MBA from the Hamburg School of Business Administration.
Julia has a PhD in biochemistry from Imperial College London and over 25 years' experience in the biotech and drug discovery industries. She has held senior research positions with Xenova, Cubist Pharmaceuticals and TMO in both Research and Programme Management. Julia leads all scientific communications for Hypha.
Head of Synthetic Chemistry and Client Project Manager
Lisbet obtained a PhD in organic chemistry at the Technical University of Denmark and ETH Zurich, followed by a post-doctoral position at Harvard University, and has over 20 years' experience in synthetic organic and process chemistry. She has held numerous positions in the pharma industry and academia, including a senior specialist role at H. Lundbeck A/S where she was responsible for many organic synthesis activities including synthesising hard-to-access metabolites. Together with Erick Carreira, Lisbet is co-author of the book "Classics in Stereoselective Synthesis."
Head of Purification Chemistry and Client Project Manager
Richard has over 20 years' experience in analytical and purification chemistry. He obtained his PhD in natural products chemistry at the University of Canterbury, New Zealand, followed by post-doctoral positions at the University of Otago, New Zealand and at the Center of Microbial Technology at the Technical University of Denmark. Richard leads the analytical and purification team at Hypha.
Vincent gained his PhD in Systems Biology at the University of Warwick working in natural products discovery, and subsequently was awarded a Warwick AMR Early Career Fellowship supervised by Prof. Gregory Challis to probe the biosynthesis of newly identified natural products. Vincent later joined Hypha Discovery and with over 10 years of interdisciplinary research, he currently manages the Recombinant Technologies and Microbiology teams. Vincent was instrumental in the development of Hypha's PolyCYPs enzymes.
Operations Manager - EOHSS & Facilities
Neil has over 10 years experience as a scientist covering research, GMP and clean room laboratories in previous roles at Thermofisher, Oxford Biomedica and Adaptimmune. 
Neil is involved in all aspects of health & safety and facility management at Hypha. He holds a National General Certificate in Occupational Health & Safety from NEBOSH.
Hypha Discovery is a UK-based CRO supporting pharmaceutical and agrochemical companies worldwide through the production of metabolites and new derivatives of drugs and agrochemicals in discovery and development.