Examples of projects we undertake
Fermentation of the fungus Galiella rufa for characterisation of new derivatives of pregaliellalactone
A contract fermentation project involved the scale-up of the production by fermentation of the microbial natural product galiellalactone, an inhibitor of IL6-mediated signalling by STAT3, a transcription factor involved in different cellular processes and implicated in the proliferation of various cancer cell types. As total synthesis was inefficient compared to fermentation, a 50L fermentation of the producing fungus Galiella rufa was conducted via a single-use airlift bioreactor resulting in the isolation of multiple grams of galiellalactone while enabling the isolation and structure elucidation of several new analogues of the precursor compound pregaliellactone, allowing insights into the biosynthesis of galiellalactone.
Supply of 14C-radiolabelled rapamycin
Rapamycin is a microbial product of Streptomyces rapamycinicus and has potent immunosuppressive and anti-proliferative properties. Pilot work was successfully undertaken by Hypha to provide an optimised fermentation process for incorporation of [13C] labelled L-pipecolic acid into rapamycin. The process was then transferred to Selcia for production and purification of the [14C] labelled rapamycin formed by incorporation of single labelled [14COOH] L-pipecolic acid, synthesised by Selcia using a short, efficient synthesis from [14C] CO2. A total of 33mg of [14C] rapamycin was purified with a radiochemical and chemical purity of 94%, and a specific activity of 16.3 mCi/mmol.
Hypha's microbial biocatalysis process is effective at generating metabolites at up to gram scale. Through Hypha and Selcia's partnership, [13C], [14C], [2H], [3H] and [15N]-labelled metabolites can be accessed to support regulatory, development or research projects in the pharma and crop protection industries. Hypha establishes optimized processes using unlabelled or stable labelled parent substrates, which can then be transferred to Selcia's state-of-the-art radiochemistry labs for the production of radiolabelled metabolites.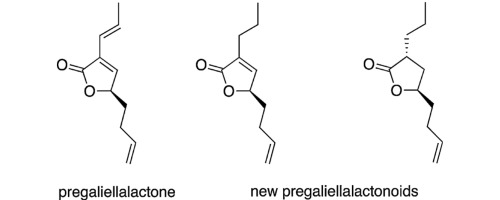 An extract of a culture of the fungus Galiella rufa yielded several new derivatives of pregaliellalactone (1) that were characterised by NMR and MS experiments. The tetraene 4 has been reported previously, but was in this investigation isolated in sufficient amounts for the determination of the configuration of the C-4/C-5 double bond which is Z, not E.
Naturally-occurring compounds have been, and continue to be, an important source of new leads and of commercially successful products for various industrial sectors, notably pharmaceuticals and agrochemicals. The conference, Functional Molecules from Natural Sources, held at Magdalen College, Oxford, in July 2009 set out to highlight current trends, challenges and successes in the exploitation of natural products from microbial, plant and marine sources. Based on the proceedings of this conference, the main themes of this book are modern and emerging perspectives on natural product utilization and improved strategies for natural products exploitation. It provides case studies on important natural product leads (functional molecules) and their enhancement.
Find out about our related services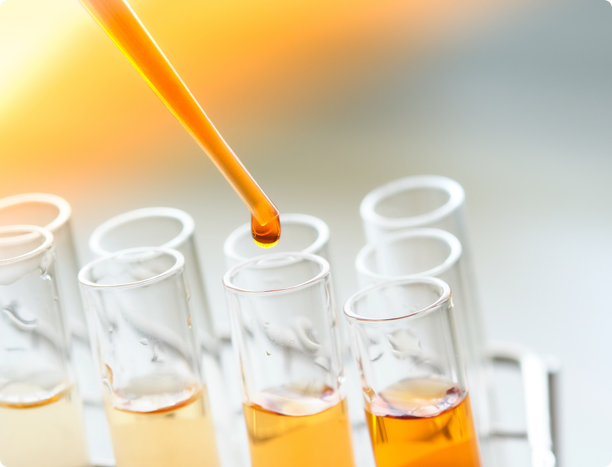 One of our lead programs at Cypralis required a natural product fermentation process as the starting point and we turned to Hypha Discovery to help with improvements to the process. Working closely with the Hypha scientists, under funding from an Innovate UK award, the producing strain was modified to yield over 5-fold more of our desired starting material and with a cleaner purity profile. These modifications will enable Cypralis to transition the process to large scale to support our pre-clinical studies. Working with the Hypha group has been a very rewarding experience and we look forward to future collaborations.
Michael Peel, Chief Scientific Officer
Cypralis Ltd., Cambridge, UK
Ready to begin? Our scientists are available to talk through your requirements
Hypha Discovery is a UK-based CRO supporting pharmaceutical and agrochemical companies worldwide through the production of metabolites and new derivatives of drugs and agrochemicals in discovery and development.