Custom Natural Product Synthesis
Examples of projects we have undertaken
Hypha's fermentation and Selcia's radiochemistry expertise permits production of [14C]-enriched semisynthetic and natural products by labelled precursor feeding. The first step involves sourcing and fermenting the microorganism to achieve acceptable yields of the product. Incorporation of an externally-fed [13C]-labelled biosynthetic precursor to a fermentation is then undertaken, with confirmation of the location and extent of uptake of the [13C] label. The process can then be replicated in Selcia's facility to incorporate a synthesised [14C]-labelled precursor into the final natural product.
Production of a 14C-labelled microbial natural product
Rapamycin is a microbial product of Streptomyces rapamycinicus and has potent immunosuppressive and anti-proliferative properties. Pilot work was successfully undertaken by Hypha to provide an optimised fermentation process for incorporation of [13C] labelled L-pipecolic acid into rapamycin. The process was then transferred to Selcia for production and purification of the [14C] labelled rapamycin from single labelled [14COOH] L-pipecolic acid, synthesised by Selcia using a short, efficient synthesis from [14C] CO2. A total of 33mg of [14C] rapamycin was purified at Selcia with a radiochemical and chemical purity of 94%, and a specific activity of 16.3 mCi/mmol.
Isolation of known and novel microbial natural products
Hypha was involved in a second EU FP7-funded project, NMTrypI, aimed at identifying chemical starting points for drugs to treat trypanosomatidic diseases. This paper describes the comprehensive technology platform involved and includes a description of an antitrypanosomal screening campaign using Hypha's MycoDiverse library of fungal fermentation extracts, and the steps involved in screening hit dereplication and assay-guided purification.
Hypha has also been involved in an antileishmanial drug discovery collaboration with the University of Durham. This project used Hypha's HDLSX library of fungal extracts derived from larger scale fungal fermentations. The paper describes the screening campaign and the assay-guided isolation and structure elucidation of a novel oxidised bisabolane sesquiterpene produced by a Marasmius sp. This compound demonstrated activity in an infected cell model and was shown to disrupt multiple processes using a metabolomic approach.
Leishmaniasis is a Neglected Tropical Disease caused by the insect-vector borne protozoan parasite, Leishmania species. Infection affects millions of the World's poorest, however vaccines are absent and drug therapy limited. Recently, public-private partnerships have developed to identify new modes of controlling leishmaniasis. Most of these collaborative efforts have relied upon the small molecule synthetic compound libraries held by industry, but the number of New Chemical Entities (NCE) identified and entering development as antileishmanials has been very low. In light of this, here we describe a public-private effort to identify natural products with activity against Leishmania mexicana, a causative agent of cutaneous leishmanaisis (CL).
As part of an international research project, the marine fungal strain collection of the Helmholtz Centre for Ocean Research (GEOMAR) research centre was analysed for secondary metabolite profiles associated with anticancer activity. Strain MF458 was identified as Tolypocladium geodes, by internal transcribed spacer region (ITS) sequence similarity and its natural product production profile.
This study covers the isolation, testing, and identification of natural products with anticancer properties. Secondary metabolites were isolated from fungal strains originating from a variety of marine habitats. Strain culture protocols were optimized with respect to growth media composition and fermentation conditions. From these producers, isolated compounds were screened for their effect on the viability and proliferation of a subset of the NCI60 panel of cancer cell lines. Active compounds of interest were identified and selected for detailed assessments and structural elucidation using nuclear magnetic resonance.
Find out about our related services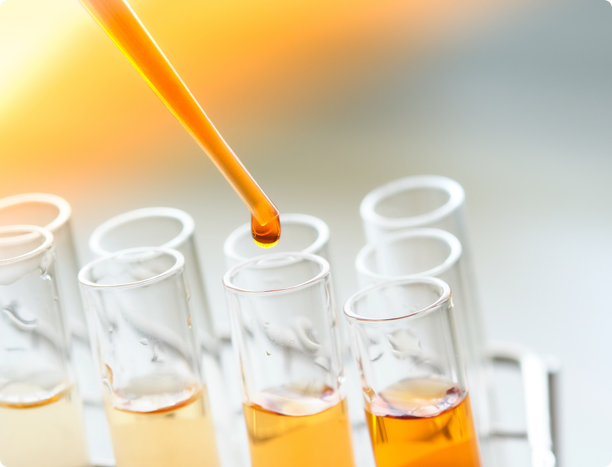 We have used Hypha Discovery to provide samples of several pesticidal natural products by fermentation. We find them good people to work with. They provide a flexible and reliable service, meeting agreed deadlines, and so far have always provided us with the target compounds. We are pleased to recommend Hypha Discovery. Certainly we plan to continue to work with them.
Dianne Irwin, Principal Research Chemist
Ready to begin? Our scientists are available to talk through your requirements
Hypha Discovery is a UK-based CRO supporting pharmaceutical and agrochemical companies worldwide through the production of metabolites and new derivatives of drugs and agrochemicals in discovery and development.