Case Studies and Client Projects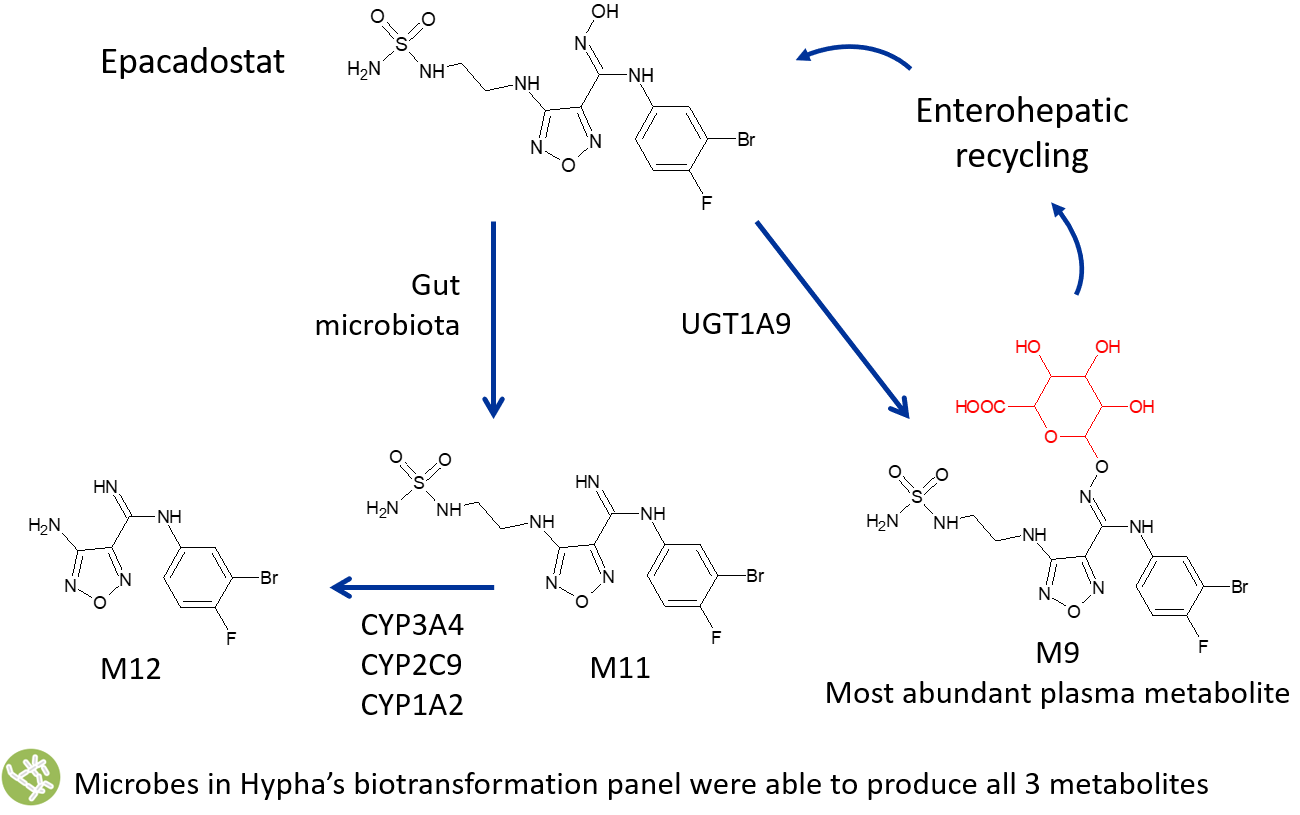 Formation and scale-up of human metabolites formed through mixed metabolic pathways is possible using Hypha's microbial biocatalysis system. In vivo human metabolism of Incyte's IND epacadostat (EPA) forms 3 major circulating metabolites, from both primary and secondary pathways. Glucuronidation of EPA forms M9, the dominant metabolic pathway, in conjunction with formation of an amidine M11 and an N-dealkylated metabolite, M12.
Stay up to date with the latest news from Hypha Discovery
Sign up for our quarterly newsletters and monthly "Metabolite Tales" blog
Ready to begin? Our scientists are available to talk through your requirements
Hypha Discovery is a UK-based CRO supporting pharmaceutical and agrochemical companies worldwide through the production of metabolites and new derivatives of drugs and agrochemicals in discovery and development.