Ozanimod Human Metabolism and Disposition
Check out the implications of the complex metabolism of ozanimod discussed in a paper from Sekhar Surapaneni and colleagues at BMS. There are a plethora of elements involved in metabolism of the drug including:
The uncovering of active major circulating and disproportionate human metabolites late in development
The involvement of multiple non-CYP phase 1 mechanisms,
The contribution of gut microbes
Critically, the authors use this story to highlight the importance of doing the radiolabelled human AME studies at the right time during drug development.
We highly recommend a read of this open access paper.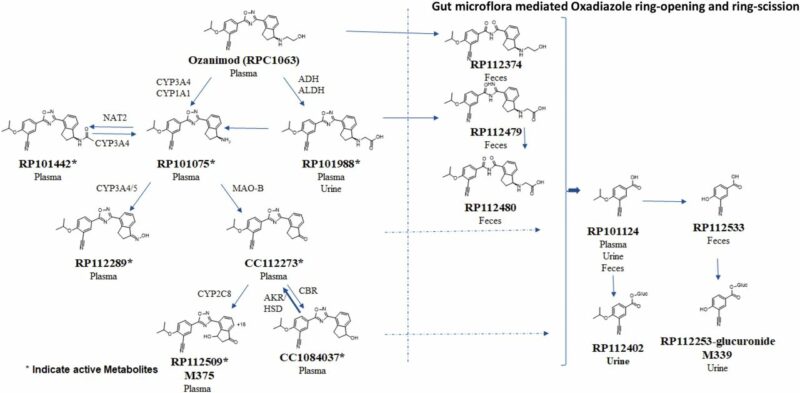 References:
Ozanimod Human Metabolism and Disposition
Sekhar Surapaneni, Usha Yerramilli, April Bai, Deepak Dalvie, Jennifer Brooks, Xiaomin Wang, Julie V. Selkirk, Yingzhuo Grace Yan, Peijin Zhang, Richard Hargreaves, Gondi Kumar, Maria Palmisano and Jonathan Q. Tran
Drug Metabolism and Disposition May 1, 2021, 49 (5) 405-419; DOI: https://doi.org/10.1124/dmd.120.000220