Hypha's Q1 2023 newsletter – Recombinant metabolising enzymes
In our Q1 2023 newsletter we focus on Hypha's recombinant enzymes, in particular new innovations to our PolyCYPs platform.
Sign up at the bottom of the page in the link here to receive our quarterly newsletter by email.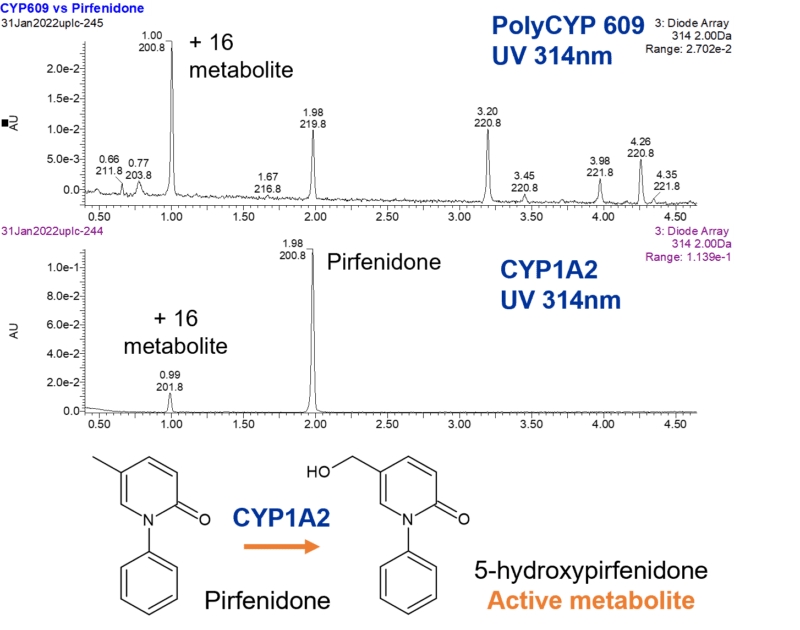 Biotransformation of pirfenidone to an oxidised metabolite which matches the CYP1A2 product.