Hypha's Q3 2022 newsletter – gut metabolites and unexpected conjugates
In Hypha's Q3 2022 newsletter we feature our new gut metabolites service, and an interesting case study involving the formation of some unexpected amino acid conjugates during microbial biotransformation of AZD9496. Also this quarter we highlight a recent Drug Hunter poster on phase II metabolites. Hypha were pleased to support and contribute to this work.
Reductive biotransformation of sulfasalazine and nizatidine by incubation in Hypha's pooled human faecal material under oxygen depleted conditions.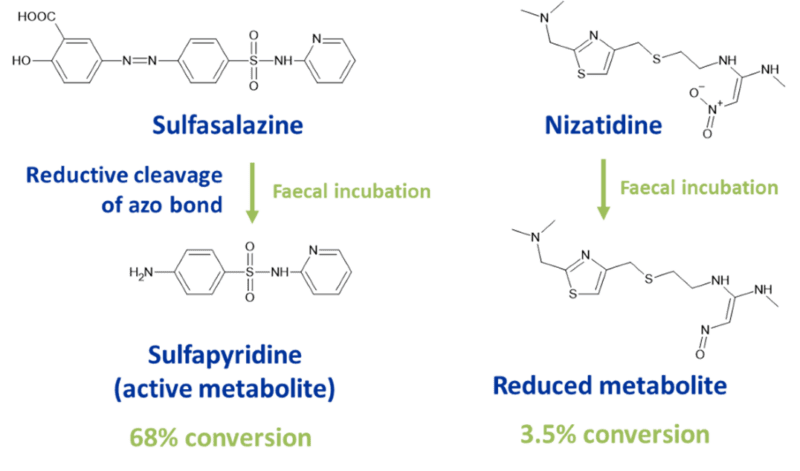 We've used our human faecal incubation system successfully in several client projects to make and identify both reduced and conjugated metabolites of drugs.
Sign up at the bottom of the page in the link here to receive our quarterly newsletter by email.