Hypha's Q2 2022 newsletter – GSH conjugates using PolyCYPs enzymes, metabolite purification case studies, and late-stage oxidation kits
In Hypha's Q2 2022 newsletter we illustrate the utility of using PolyCYPs enzymes to make GSH conjugates using clozapine as a case study.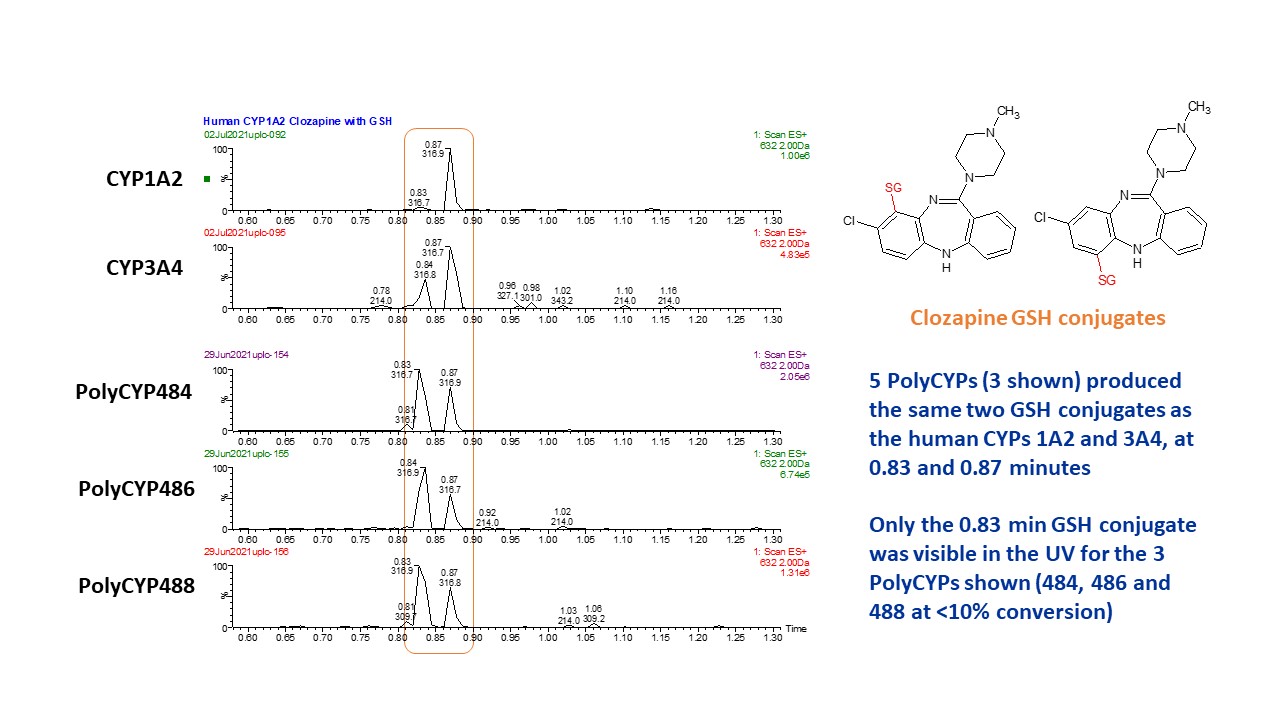 In addition, we describe recent case studies in which Hypha have isolated metabolites at high purity for clients from human urine and plasma, along with structure elucidation using NMR spectroscopy.
Finally we highlight the availability of Hypha's late-stage oxidation kit containing 8 promiscuous PolyCYPs isoforms.  This kit is particularly useful for rapid screening of lead compounds for the production of oxidised derivatives.
Sign up at the bottom of the page in the link here to receive our quarterly newsletter by email.